We are now halfway through the calendar year, and entering anew financial year in which we will see the implementation of several important domestic policy reforms. Notably, the reformed Safeguard Mechanism, which places a financial constraint on industrial emissions to encourage investment in at-source decarbonisation, came into effect over the weekend.
The commencement of the reformed Safeguard Mechanism marks a turning point in Australian climate policy, and suggests a new era in constructive climate policy development against the backdrop of Australia's so-called 'climate wars' that have historically hindered positive progress. We released a short statement welcoming the commencement of these reforms, noting that while the focus on heavy industry is a good starting point, efforts must also be made to address emissions in other sectors of the economy to ensure Australia makes a fair contribution to global climate efforts.
In June, the Department of Climate Change, Energy, the Environment and Water also released the government's Implementation Plan in response to the Independent Review of Australian Carbon Credit Units ' recommendations.
The Implementation Plan will take immediate steps to ensure Australia's carbon crediting framework remains fit-for-purpose, with several longer-term structural reforms also proposed to ensure continued investment and community confidence in the scheme, enabling it to support Australia's economy-wide transition. CMI supports the Government progressing the Implementation Plan in a timely manner, expediting recommendations that will increase and optimise scheme- and project-level transparency.
The development and scaling up of new high-integrity ACCU methods will be required to help smooth the transition towards a private-sector demand-driven market, including the prioritised new Integrated Farm and Land Management (IFLM) method following the October sunsetting of the Human Induced Regeneration (HIR) method. The new proponent-led method development process should also assist in this regard if backed by careful criteria to address integrity, scale and co-benefits.
June has also seen important progress made on the Government's commitment to implement a mandatory climate-related financial disclosure framework for large corporations in Australia. Treasury's proposed disclosure framework will support the private sector to better manage the risks associated with climate change and guide investment decisions that support Australia's legislated climate targets. It also has the potential to raise the bar on corporate integrity when it comes to net zero, carbon neutral and nature positive claims. Provided it incorporates international best practice guidance on corporate transition, notably the ISSB's baseline sustainability standards and the UK Transition Plan Taskforce's guidance on transition planning, the framework will enable investors to identify Australian businesses that are genuinely demonstrating long-term value in a net zero economy. It should also assist in addressing and minimising greenwashing by providing clear and consistent metrics against which to measure climate risk disclosure, management, and progress.
June further saw the release of the Voluntary Carbon Market Initiative's Claims Code of Practice, which offers a blueprint for high-integrity use of carbon credits by corporations looking to make net zero-aligned claims. The VCMI Code creates a clear set of guidelines on how carbon credits can be used as a credible component of corporate sustainability plans. CMI has been involved in the consultation process on the Code, and we will continue to engage with the VCMI as they develop supporting materials and seek to maximise adoption of the Code amongst private entities. The Claims Code can be viewed here.
The Claims Code makes a valuable contribution to the growing international landscape of corporate transparency and integrity initiatives. It will serve to complement the important work of the Integrity Council for the Voluntary Carbon Market in its development of the Core Carbon Principles and the International Organisation for Standardisation's Net Zero Guidelines.
While the Australian context is beginning to reflect these significant shifts on corporate transition and role of carbon markets in supporting corporate approaches towards net zero, it is essential that Australia's regulatory frameworks continue to evolve to align with international best practice to drive high integrity outcomes. This will enable Australian businesses to remain globally competitive in a carbon-constrained economy.
An important month in the domestic and international climate policy landscapes.
Thank you, as always, for your interest and support.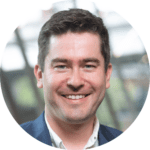 Kurt Winter
Director, Corporate Transition
Carbon Market Institute