Our Current Supporters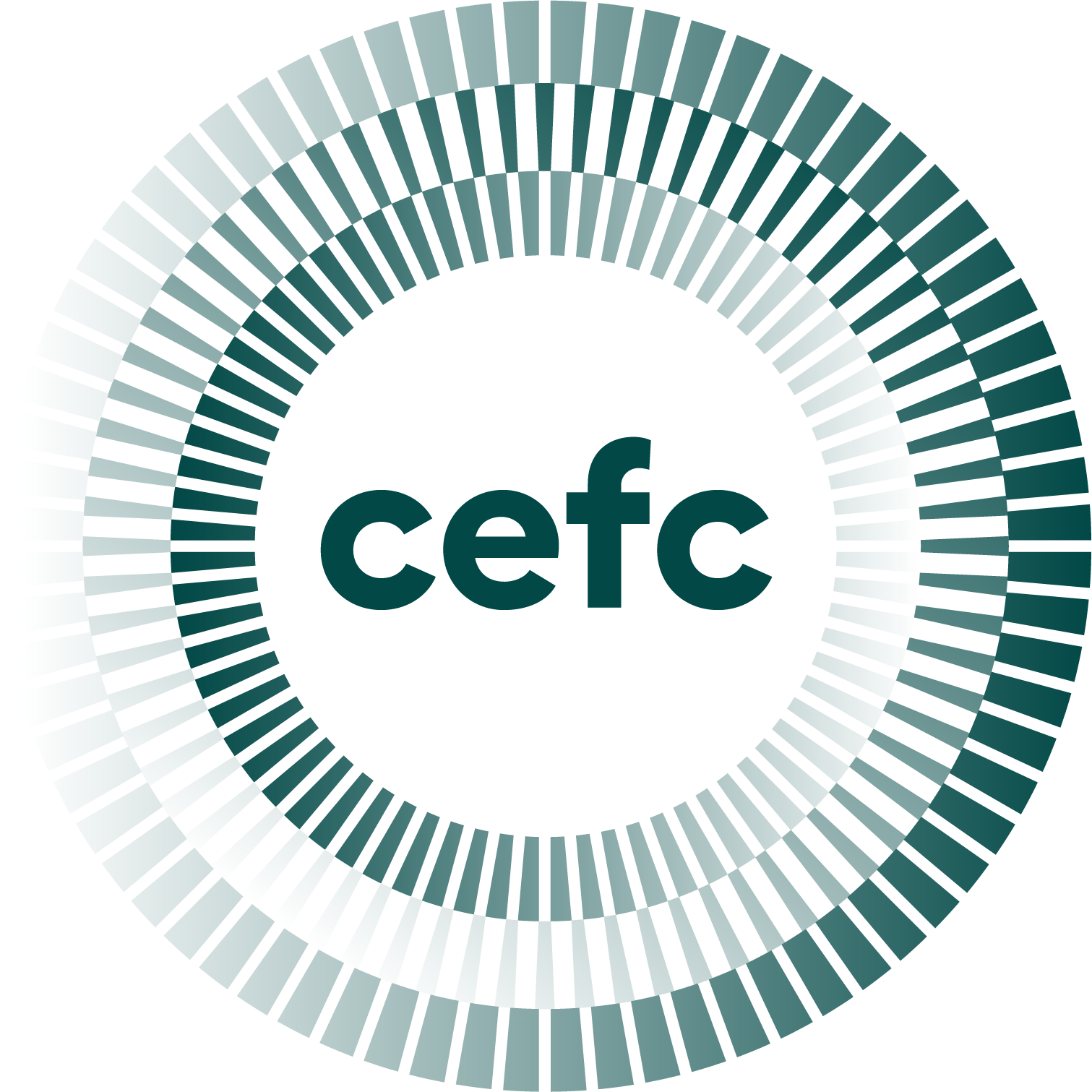 INDUSTRY SUPPORTER
Decarbonisation is currently harder in some sectors of the economy than others and carbon finance provides an important option to reduce emissions. The Code helps promote market integrity and consumer protection while providing guidance and accountability for industry practitioners and service providers undertaking carbon offset projects.
Working with the Clean Energy Finance Corporation (CEFC), the Code of Conduct, the Administrator and Signatories will play an important role in promote market integrity, accountability and display international leadership in carbon project development.
The Code will support CEFC's carbon market participation and procurement as a risk management and due diligence tool.
Supporters Benefits
The Code provides industry investors with a crucial platform for both the standardisation of national best practice and deeper integrity in Australia's carbon market as it seeks global opportunities under the Paris Agreement. Industry Supporters commit to aligning their procurement practices with Code principles, and commit to prioritising engagement with, and carbon credit procurement from, Code Signatories.
From 1 July 2021, the Code's Industry Supporter Status will allow demand (buy) side entities the ability to work with the Code Administrator, its Signatories and Government Partners on the development of best practice industry standards that will support a more consistent approach taken by market participants across the industry. This will include engagement with a range of issues through an Industry Advisory Committee, including around carbon farming finance, legal and contractual issues, regulatory streamlining and information sharing, and quality assurance of Australian market purchases of international units.
Support for the Code is an investment in industry-wide risk mitigation. It will translate to a more consistent approach to carbon market participation, increased project transparency, strengthened social license, and greater engagement and communication between stakeholders.
Supporter Benefits
Membership of the Code Administrator's Industry Advisory Group, with inputs into high-level advice to the Administrator on development of best practice industry standards, improved application of demand/supply side consumer (client) protection;
Promotion of role as an Industry Supporter, including recognition of status and commitment to best practice across digital/online channels;
Use of Industry Supporter brandmarks & support materials;
Access to Code education and outreach materials; and
Development of Industry Supporter-relevant education, outreach and training materials.
Industry Benefits
Provision of an independent consumer protection framework that protects stakeholders including Native Title holders, natural resource management bodies, land managers, project owners and demand-side consumers;
More transparent and accountable services provided to carbon market participants.
Reduced risk of regulatory and legislative non-compliance by carbon service providers;
Increased confidence in the longevity and level of risk of carbon investments, and in the integrity of abatement activities in Australia;
Improved reputation of, and trust in the carbon industry;