That sound you heard in June was rubber hitting the road for the incoming government, as it grappled with energy sector demands and began the task of implementing promised carbon market and climate policy reforms. The road ahead, still likely to be bumpy, was much clearer by the time of our Symposium, which recognised a decade of national carbon markets on 1 July.
As Parliament resumes later this month, the Government will seek to legislate its stronger 2030 emissions reduction target, to renovate the tasks of the Climate Change Authority and to embed the 2030 and 2050 targets in mandates for bodies such as ARENA and the CEFC.
An Ian Chubb-led review into the integrity, additionality and governance of Australian Carbon Credit Units (ACCUs), and their linkage to broader benefits and challenges, will commence shortly and report by 31 December 2022. This will also review proposed changes to the Climate Active program.
Separately, a Safeguard Mechanism Consultation Paper will be released in early August, with a position paper expected by early December ahead of work to determine declining emission baselines for covered facilities becoming effective on 1 July 2023. There are also important regional and international milestones ahead, with the Pacific Island Forum meeting in mid-July as well as COP27 and G20 in mid-November 2022.
Looking further ahead to 2023, a global stocktake of the adequacy of nationally determined contributions (NDCs) will be conducted under the UNFCCC Paris Agreement. There is also increasing likelihood of hosting a COP in 2024, with our next 2035 targeted NDC to be formally submitted in 2025.
These are potentially pivotal, and critically scalable reforms as we shift from taxpayer to corporate responsibility for the bulk of emission reduction investments. CMI and the research of others has also highlighted that public investment in cost containment and transition assistance needs to be well aligned with a timely transition to net-zero emissions.
The ACCU Review will be important in ensuring that Australia's carbon crediting framework is fit for purpose for this transition as well as addressing integrity and additionality issues recently in the public spotlight. CMI looks forward to participating in this review.
Our CMI Research Paper on Potential Futures for the Safeguard Mechanism, and speakers at the Symposium, noted that we enter these reforms in a far more advanced institutional, investment and ACCU landscape than when the Carbon Pricing Mechanism stared ten years ago. This paper is intended to provoke discussion and we have been delighted by initial feedback. CMI will be consulting further with members before finalising its preferred approach to Safeguard reforms.
In the second half of the year, CMI will be conducting other carbon conversations, workshops and webinars as we accelerate down this reform road of challenges and opportunities. Amongst these milestones of course is the 9th annual Australasian Emission Reduction Summit that will be held at the International Convention Centre in Sydney on 25 and 26 October. Register now!
In NAIDOC Week, we'd also like to acknowledge the vital work of the First Nations people and organisations across our membership base, with whom we have the regular privilege to work with, including the Indigenous Carbon Industry Network, Kimberley Land Council, Aboriginal Carbon Foundation, Arnhem Land Fire Abatement and Indigenous Land & Sea Corporation. CMI also recognises the significant work still to be done to create lasting change, and will continue to highlight and amplify the voices, perspectives, knowledge, and practices of Traditional Owners.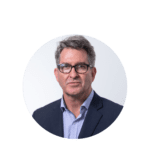 John Connor
CEO
Carbon Market Institute