This update shares news and insights from a busy April. I also want to share advance notice of our next Australasian Emissions Reduction Summit and forthcoming events.
As the election campaign enters closing weeks, it was important to see public discussion last month acknowledging some important foundations that can be a launching pad for greater investment in emission reductions and removals.
In recent days, focus has turned onto the Safeguard Mechanism that requires our biggest emitting companies to measure, manage and sometimes make good for emissions. It was good to see recognition of the important role the Mechanism has played to date, including not-insignificant compliance responsibilities for heavy emitters.
In fact, we estimated almost $15 million was invested last financial year, as ACCU surrenders increased by around 70%. As we have maintained since 2019, while the Mechanism may not be the most optimal investment policy guide, it remains the most politically amenable industrial emissions reduction policy. Some 79% of business respondents to last year's Climate Policy Survey also agreed, and now also the Business Council of Australia and the Australian Industry Group.
In relation to this and other policies, it's a timely reminder to avoid falling into the trap of making the perfect the enemy of the good. Although now ten years old we are still developing the Australian market, governance and data management frameworks, learning by doing while also enabling investment.
It also vital that we have policies to drive 50% reductions by 2030, net-zero emissions before 2050, and negative emissions beyond that. As such, I was delighted that our Carbon Farming Industry Forum concluded with broad political support for a framework where verified and credited actions play a key part in this decarbonisation journey, both as offsets as well as supporting additional emission reductions and removals.
As recent debates, comments at the Forum and our inaugural Carbon Farming Scorecard highlight, there is clearly more work to do on integrity, governance and ambition too as this industry matures. Transparency of emissions and land use data will play an important role here, as well as building "21st Century agricultural extension services" (to quote the Independent member for Indi, Helen Haines).
CMI looks forward to participating in any review of ACCU methodologies and any work to properly integrate high integrity credited climate actions in frameworks for appropriate decarbonisation and deforestation reversal.
In April, CMI made formal submissions to government on the use of international offsets, as well as on benefit-sharing in relation to the proposed exit arrangements for fixed Carbon Abatement Contracts. In relation to the former, we emphasised that the voluntary international offsets used by corporates should be of high integrity and be additional to nationally determined contributions under the Paris Agreement. On the latter, CMI is still keen to ensure the benefits are broadly shared with relevant stakeholders and government dividends appropriately re-invested.
I'm excited to be able to share confirmation that the Summit will once again be held in Sydney, this year on October 25 and 26, hosted by the NSW Government. Before that, we are planning to host a number of Carbon Conversations in May and June, a special symposium event to mark the tenth anniversary of national carbon markets on 1 July, and our corporate roadshow for market participants in late July and August. Our Blue Carbon Taskforce is also convening an investor forum on June 2nd in Cairns (limited places) – for expressions of interest, please contact CMI's Janet Hallows: janet.hallows@carbonmarketinstitute.org.
Last but not least, CMI would like to recognise the contributions of Dr James Bulinski who passed away unexpectedly last month. As former CMI Chair Andrew Grant notes, James was much respected in the industry and our thoughts are with his family and friends.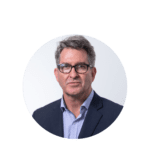 John Connor
CEO
Carbon Market Institute