As the dust settles, and we welcome new Minister Chris Bowen and Assistant Minister Jenny McAlister, comes the realisation that this election has delivered an even more climate action supportive Parliament than Australia's first climate change election in 2007. This is a potential watershed moment to better manage the risks and maximise the opportunities in building a more climate resilient net-zero, even a climate repairing net-negative emissions, economy and society.
As a veteran of previous excitements and disappointments in Australian carbon policy, it is a moment of optimism, but not naivety, about our collective ability to better manage the challenges that face the necessary reforms. Transitioning our high carbon electricity, industrial, transport and agricultural sectors, at a time of escalating energy prices, will not be easy.
However, for many in business and for most investors and trading partners, the transition to net zero emissions by 2050 is already well underway. This, like growing climate impacts, can either be managed or be disruptive.
Recognising Labor is unlikely in the short term to increase its 2030 target of at least 43% emission reduction, the focus for all in this Parliament should be on "meeting and beating" it to achieve at least 50% reductions in this decade.
Appropriate policy frameworks will need to be established this term that encourage voluntary as well as compliance investments from business, governments and the community. From there, Australia's emissions decline should accelerate in an inclusive transition that capitalises on our many technological, natural and even geological assets, and achieve not just net-zero, but net-negative emissions by 2050.
Under the Paris Agreement, by 2025 Labor will also need to develop the 2035 target which will set the tone for successive five-yearly targets and the future trajectory and ambition of Australia's decarbonisation.
As we highlight in our post-election briefing, to manage this well, we need independent and investment-grade institutions, policies and markets that can best assist an inclusive shift to a prosperous, resilient Australia. This will require a renewed approach to urgency, integrity and ambition, through action in five key areas:
Invigorating global and regional effort on climate action and carbon markets
Multi-sectoral approach alongside strengthened Safeguard Mechanism
Transparency, independent institutions and governance
Building trust and participation in land-based climate solutions
Adopting a whole of government and federal approach
This election has not only enabled a potentially supportive Parliament but also de-fanged carbon tax scare campaigns. The Government and, indeed all in Parliament, have a historic opportunity to end the climate wars by renovating and revitalising Australia's climate action and carbon markets that can't be missed.
CMI looks forward to working with you all to realise this opportunity and have important forthcoming events including a special symposium to mark the ten year anniversary of national carbon markets in Australia on 1 July. Stay tuned for more details!
Best wishes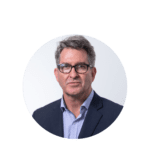 John Connor
CEO
Carbon Market Institute