2022 opens on a radically different carbon landscape in Australia than at the start of 2021. Almost a half-decade of steady and largely uncontroversial growth, mostly dominated by the Emission Reduction Fund, was transformed in 2021 as corporate engagement spiked and Australian and global markets came under the decarbonisation and integrity spotlight.
Safeguard compliance and voluntary ACCU prices have more than trebled with substantial growth in global compliance and voluntary markets. Financial institutions have re-established commodity trading desks and new exchange platforms are growing as the CER consults on a national exchange. Multilateral initiatives or carbon clubs such as the Indo-Pacific Carbon Offsetting Scheme are multiplying. New consumer initiatives with digital tokens and cryptocurrency emerged as demand and supply integrity issues and innovations escalated in carbon and related or aligned nature-based markets.
Integrity will be a dominating and multi-faceted feature of 2022. COP26 finally raised the curtain on what is a generational opportunity to build sustainable and credible carbon markets that support the Paris Agreement temperature goals in international markets. This decade will now likely see greater alignment of compliance and voluntary market frameworks, but that will take time and in the interim two serious international voluntary market integrity initiatives have set critical milestones for 2022. These integrity issues will not just be for carbon markets but also broader commodity markets paying a premium for carbon neutral products. Traceable, as distinct from tradeable, carbon units and verification frameworks including guarantee of origin schemes will demand a larger role on the stage.
It is critical that carbon markets play a demonstrable and credible role in helping resolve our twin climate and biodiversity crises. They must help deliver decarbonisation not just speculation. As our latest Advocacy Policy Positions set out, carbon markets must be part of a package of policy and institutions that can halve our emissions by 2030, achieve net-zero emissions by or before 2050 and sustain decades of net-negative emissions from then.
It is also crucial that this work delivers community and environment benefits including and respectful for Indigenous rights and communities. CMI is and will respond to concerns as they arise and we need to be frank that the last decade will have brought legacy issues as well as substantial experience and expertise. While we have challenged concerns that suggest carbon farming is doing too much or too little, there are kernels in each that must be addressed.
Looking ahead, CMI will build on its integrity work to develop a sounder evidence base for such important debates, including with its world-first Carbon Industry Code of Conduct and progressing its integrity work plan with an inaugural dedicated working group following the first roundtable in December.
We have a busy schedule of activities and carbon conversations coming up, kicking off with a series on carbon pathways for primary producers in partnership with the Australian Farm Institute; while our our Carbon Farming Forum (1st & 7th April online), Corporate Roadshow and Summit events will all return in 2022. We'll also be looking at the policies of the major political parties and Independents as the Federal Election looms and reviewing our three-year strategy for adoption at the AGM in November.
I and the CMI team look forward to working with CMI members and the broader vibrant community of action on all of the above!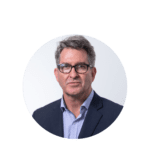 John Connor
CEO
Carbon Market Institute