Welcome to CMI's education and training program
​The CMI is committed to building the capacity and expertise necessary for a decarbonised economy. The transition to net-zero and net-negative emission economies represents considerable challenges and requires continued development of capacity and expertise. One way we are supporting this is through our growing education and training program. These programs are available for CMI members only.
Carbon Farming - Banker Training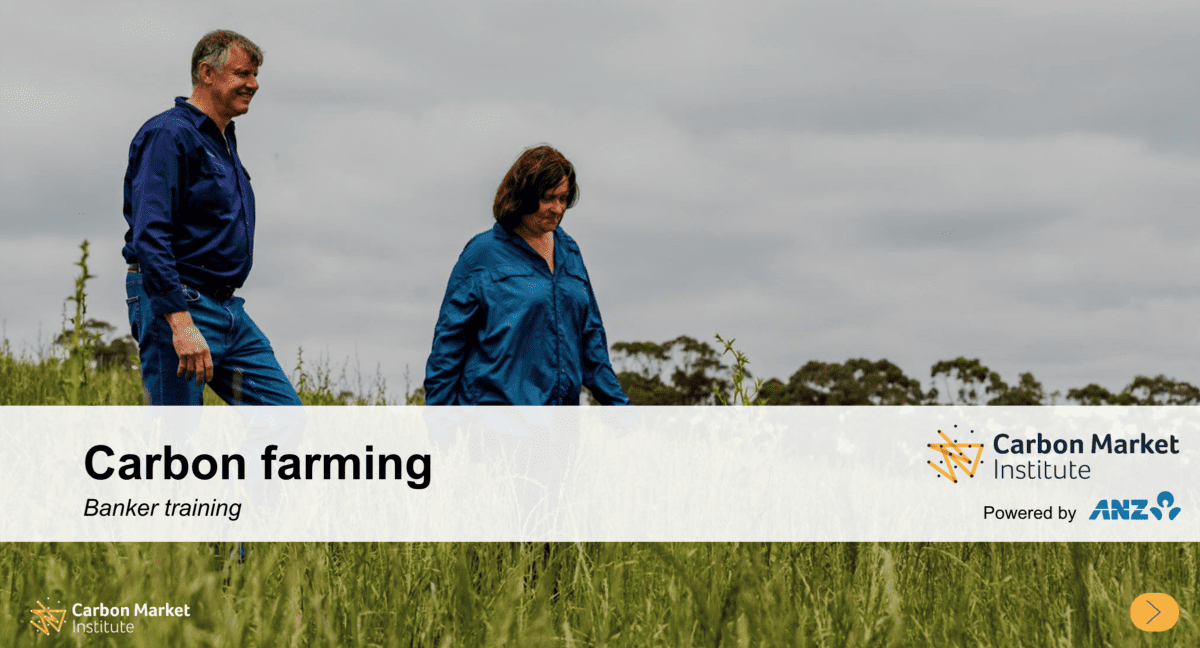 Through this training program, CMI is seeking to increase finance institutional engagement and investment in carbon farming through capacity-building, knowledge sharing and industry-specific training & education resources. This program has been supported by ANZ to strengthen the understanding of bankers, and the broader finance and farming community regarding carbon projects as well as key risks and opportunities involved and the role of bankers in providing consent and facilitating participation of their customers.